Courier Services
We guarantee fast and reliable delivery of documents and parcels to any point in the Philippines. Send a variety of items from gadgets to personal effects. We deliver overnight and door to door with our pouches and boxes.
Warehousing Solutions
To complement the courier and distribution business, the company established LiteXpress Supply Chain as it's warehousing arm. Since then, LXSC has seen tremendous growth and is present in many key cities around the Philippines.
Trucking Services
Boasting a fleet of over 200 closed vans and a support group of motorcycles. LiteXpress Transport (LXTI) takes charge of the last mile deliveries. It provides road-worthy vehicles to it's internal and external customers. The company maintains it's own team and facilities as a part of their fleet management program.

Lite Xpress International Inc. prides itself as the flag bearer of the Lite Xpress brand whose primary business centers on courier and distribution to any point in the Philippines. It provides consistent, high quality and cost effective logistics services that are tailor fit to the customer requirements. At the core of these offerings is the company's passion to deliver with "PUSO", hinged on personalizing and humanizing its services by dedicating customer representatives to oversee each distinct customer requirements. A firm believer of customer partnership, Lite Xpress is geared towards continuous process improvement and innovation through extensive use of technology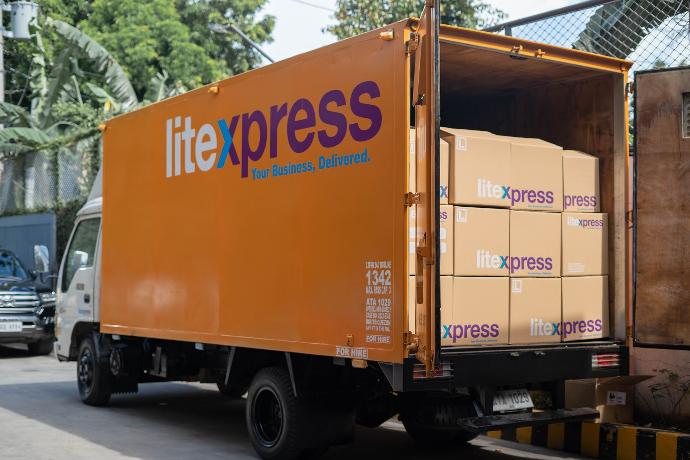 Boasting more than 200 closed vans and a support fleet of motorcycles, LXTI is the transportation arm of Lite Xpress which takes lead in the last mile deliveries of goods to customers and end users. It provides road-worthy vehicles to both internal and external customers and maintains its own team and facilities for its own fleet management program.
Apart from fleet management and delivery fulfillment, LXTI has diversified into car rentals responding to demands of its core customers to provide variable costs ownership of service and company vehicles.



Complementing the chain of logistics services, the Lite Xpress Supply Chain Corp. (LXSC) was organized in response to customers' clamor for stock storage, inventory and overall warehouse management services.
LXSC allows enterprises to focus on growing and expanding their businesses while outsourcing their non-core operations like management of their stocks, pick-and-pack, and other ancillary services aimed at increasing productivity and improving margins.
Inventory visibility, shift to variable cost of operations, product traceability and optimized supply chain processes are some of the immediate benefits of engaging the services of LXSC.

8,000+
Warehousing Area (sqm)
Got any logistics requirements? Get a quote now!